Put on a wet suit and dive in. You'll see fish swimming cheerfully about and sea turtles moving at their leisure. Like the mountains here, Yakushima's ocean is a vast and mysterious world that spreads out around you.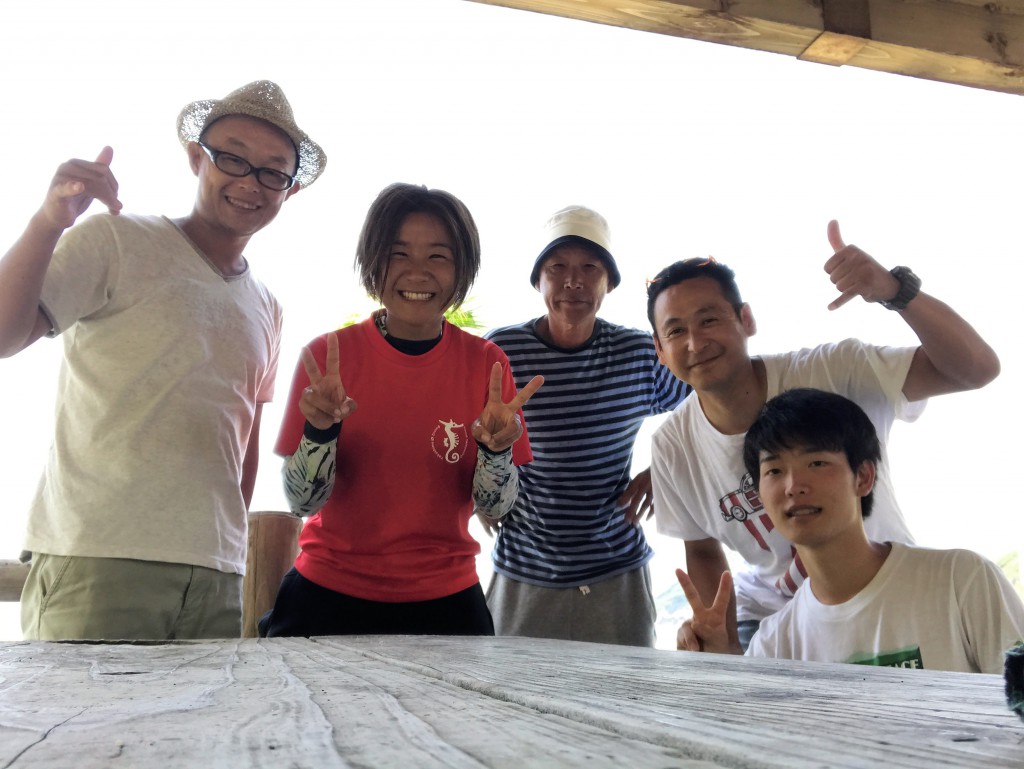 Ms. Takako Ryo, originally from Okayama prefecture (on Japan's main island), is the second owner of the Yakushima Diving School Tatsunoko which is located in the town of Nagata. She moved to Yakushima in 2008 to take over the diving school and shop from its previous owner who was a friend.
Ms. Ryo lived in the Kanto region (which includes Tokyo) in her student and early working days. When she visited Miyakojima in Okinawa and had an opportunity to dive there, she was enchanted by the ocean world. She quit her job and decided that she would work at a diving shop.
"Fish in the ocean around Yakushima island are a mixture of the more plain varieties to be found in the Kanto region and brighter, tropical fish. The first time I dived here, I was surprised to find this mixture."
Ms. Ryo's diving school is in Nagata, a town on the north shore of the island. The ocean here is beautiful, and the beach is famous as one of the world's leading egg-laying sites for loggerhead turtles.


"The ocean around Yakushima is as amazing as the island's forests and mountains. When you climb Miyanoura peak, you are greeted by a view of large rock outcroppings. Strangely, the same is true of the ocean floor where large rock formations abound. And you will find small corals thriving and a large variety of fish living spiritedly."
One of Ms. Ryo's favorite spots is a place resembling an airplane's fuselage on the ocean floor. Fish, shrimp, and crab live there in great numbers and it is a popular spot for divers as well. In the deep blue ocean you can feel the workings of nature much as you can in green of the island's forests. Given that one can dive here 24 hours a day and all year round, this is no doubt an attractive destination for divers.
=Diving School Tatsunoko=
HP: http://www.yakushimatatsunoko.com/
Address: 559-6 Nagata, Yakushima, Kumage District, Kagoshima, Japan
Tel: 0997-49-6590