Meals making use of flying fish and smoked mackerel are popular!


The udon noodle restaurant "Yakudon" is located near the Anbo port. The boats that dock here bring in more flying fish than any other port in Japan. The location is ideal, with the sea opening out in front and a view of Tanegashima – a neighboring island – across the water. The restaurant's owner, Shusaku Ikeda, was born and raised here. He left the island to go to high school, but returned when he was 22 years old to help out with the family business.
Meals making use of Yakushima specialties such as flying fish and smoked mackerel are particularly popular at Yakudon. In the summer season, a line often forms with customers who have come to eat the set menu which offers fried flying fish, Yakushima noodles with a dried mackerel and bonito-based soup, and rice. Shusaku lightly salts the flying fish and leaves them overnight to bring out their flavor. Then he fries them twice. Some customers eat the entire fish because the "wings" are crispy and the bones are tender after they have been thoroughly fried.
In this restaurant, with its spacious ocean view, there is also an impressive Yakushima cedar sculpture that many customers photograph and share with their friends on SNS. This object is particularly valuable now because the removal of trees from the nearby mountains has become highly regulated. Shusaku says, "Just placing it here like this fails to convey how valuable it is. I hope to find the words to explain what it means."
Shusaku used to be shy, but now he enjoys talking with customers. "The tourists who visit Yakushima are nice people. They come to my restaurant, eat everything, and thank me by saying 'it was delicious.' Thanks to them, I enjoy every day."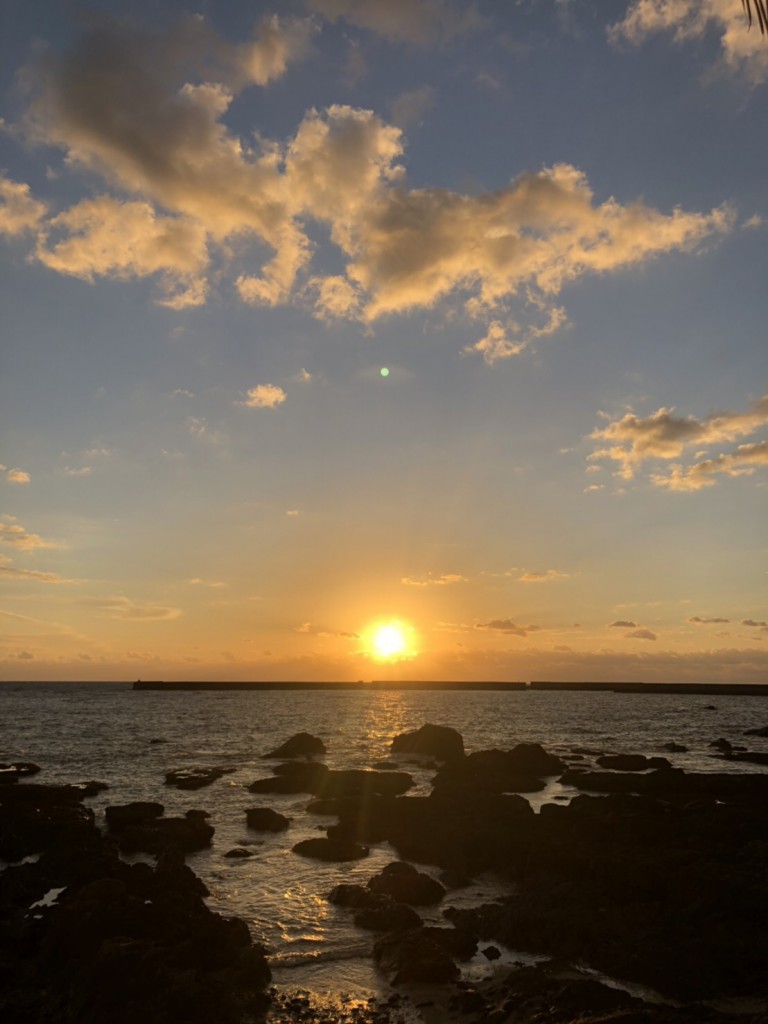 Shusaku says that he feels the rhythm of nature looking at the view from his restaurant every day. He tells me he is moved by the sun rising up out of the ocean and moonlight on the water at night. "I love it here." It may be because he is blessed with this location that he is able to tell the customers how wonderful nature is.
Udon Noodle Restaurant Yakudon
500-46 Anbo, Yakushima Township
Kumage District, Kagoshima Prefecture
Instagram: Yakushima_yakudon_39
Open for lunch only (11:00-14:30)