A tour guide who fell in love with Yakushima through an experience as a woodcutter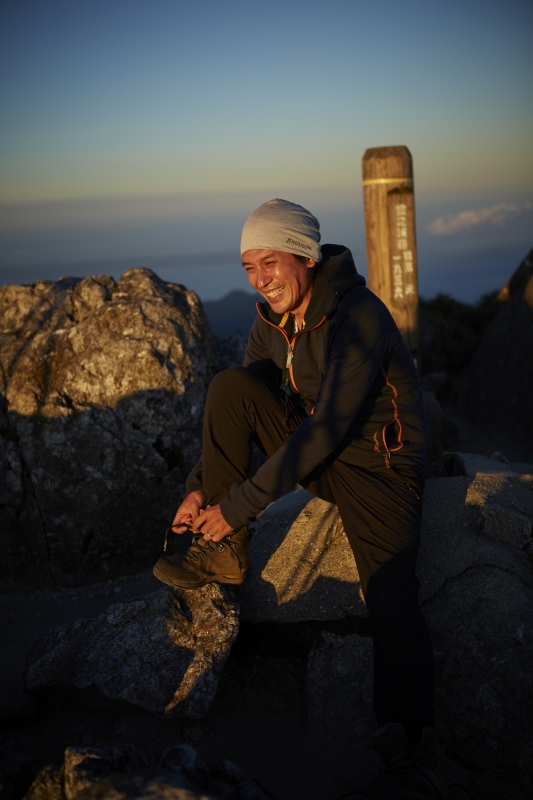 Takuya Tabira moved to Yakushima from Nagasaki 20 years ago. Ever since his student days, he wanted to work as a wilderness guide. At the time, he imagined he would perform such work in Australia or Hawaii. But wanting to get to know Japan's forest lands before going abroad, Takuya came to Yakushima and after 18 months working as a woodcutter, he was smitten. He did go to Australia to study after that, only to return 3 months later.
Takuya: "You can search far and wide in Japan, but you won't find forests as wonderful as these."
Takuya enjoys Yakushima's nature during his private time as well. On days off, he often spends time river trekking with his wife Yukari – who he met in Australia – and their 8-year-old son. I often hear people speak of the lack of physical stress here on this island with its clear water and beautiful plant life. Yukari is impressed with something else. She says she doesn't need to use much skin lotion because Yakushima's humidity works as a natural moisturizer.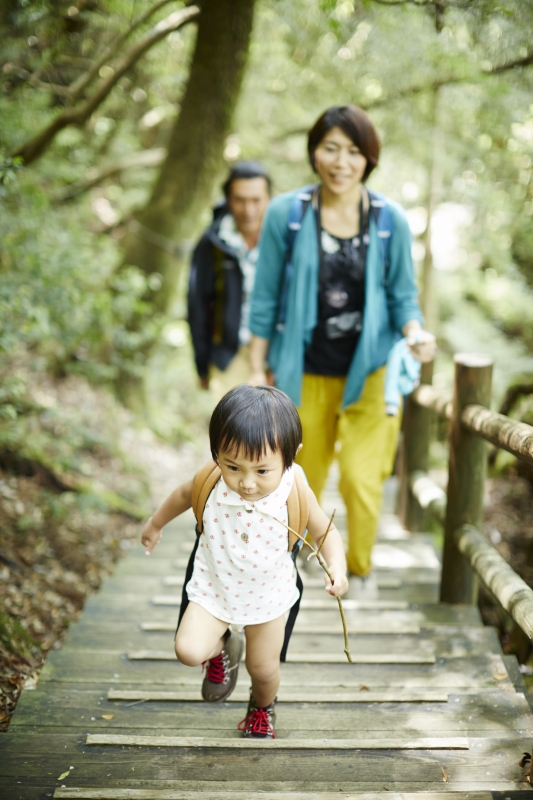 Takuya: "I think the passage of time – of a minute – is different here on Yakushima from what it is in a big city. A minute feels longer here."
Experience the Forest in Town – Gallery TABIRA
Takuya Tabira is not only a tour guide. He also coordinates photographic shoots and runs a gallery. Gallery TABIRA is in Koseda village where the island's airport is also located. In this gallery, that also serves as his office, Takuya exhibits a wide variety of photographs by artists he has met through his work as a photographic shoot coordinator. Through these wonderful works, he hopes to convey the island's beauty, and to share in this appreciation of the island right here on the island. It was with this in mind that he built the gallery and the exhibits reflect the depth of Takuya's interaction with a wide variety of people.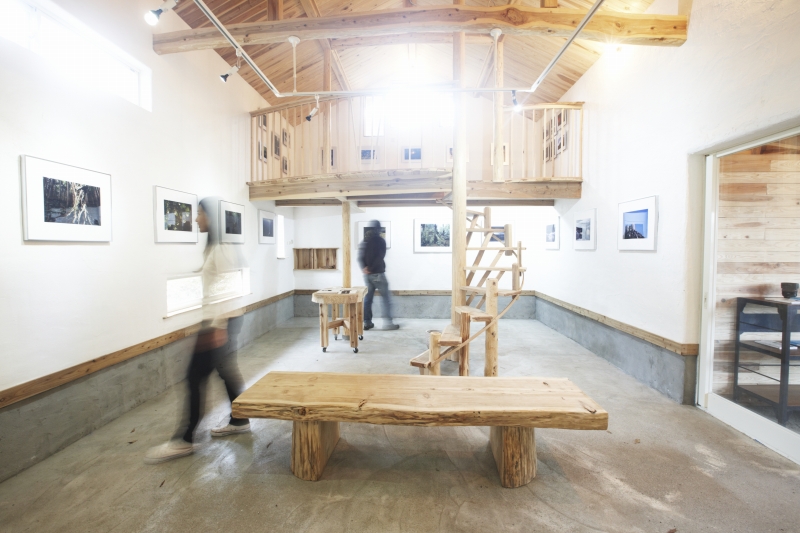 One feels the slow passage of time when walking in the forest here.
And in Gallery TABIRA one finds works that express this pace that Takuya fell in love with.
The above is from a transcript of "Yakushima Time," an MBC radio program aired August 1st, 2015.
Gallery Tabira
815-31 Koseda, Yakushima Township
Kumage District, Kagoshima Prefecture
Telephone: 0997-43-5956
tabira.biz