Kuniko Watanabe is the Co-Owner of the Sushi Restaurant "Iso no Kaori."
When you enter the restaurant, you are greeted with a bright, loud "Welcome!"
The town of Anbou, located on the east side of Yakushima, used to be a bustling fishing village. It's here that one finds a sushi restaurant called "Iso no Kaori" (literally "Scent of the Shore"), a restaurant famous for the lines of people that extend out its front door during the busy season. The woman now approaching with a smile is one of its owners, Kuniko Watanabe. Originally from Nobeoka City in Miyazaki prefecture (located at the southeast end of Kyushu), Ms. Watanabe was a school teacher when she traveled with friends to Yakushima and met her future husband here.
By chance, they came to Iso no Kaori for a meal. They didn't talk with her future husband, the owner, but to his younger brother who had worked as a guide. They asked him about sea turtle egg-laying practices and fishing, and he agreed to give them a tour the next day. And this is where fate stepped in. When the younger brother was unable to come because of urgent business, his older brother – the owner of Iso no Kaori – replaced him.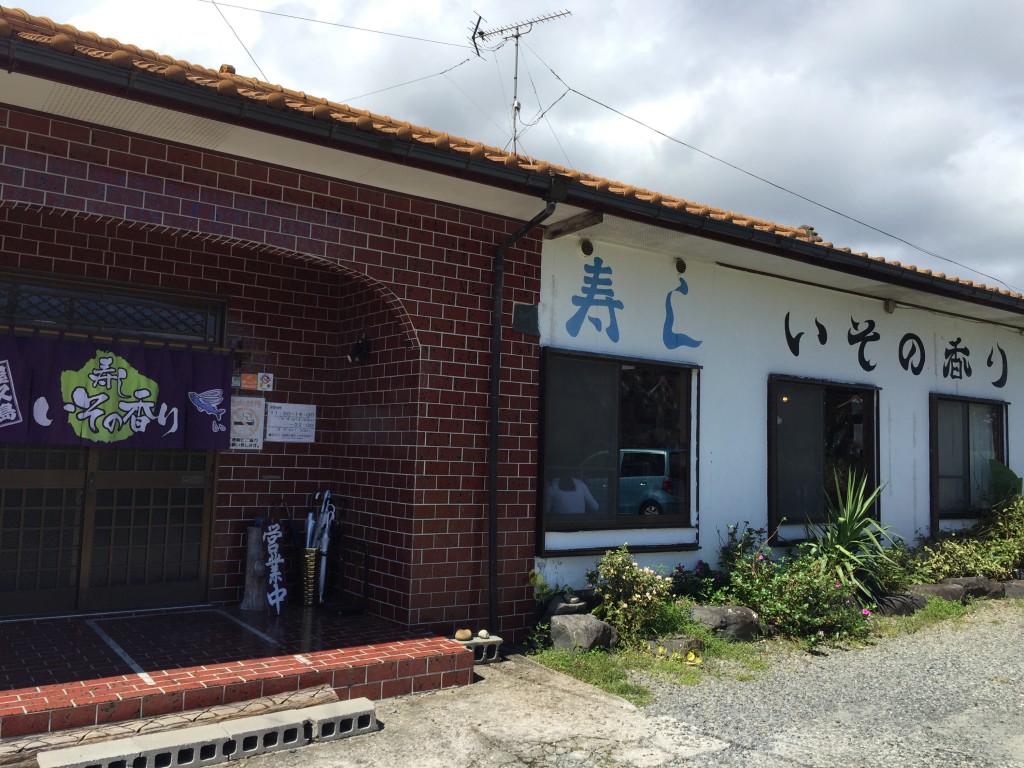 Iso no Kaori uses fresh ingredients from the island and, for the most part, locally-caught fish dishes. Mr. Watanabe comes from a fishing family with a long history. Growing up, his breakfast always included fresh fish that had been caught that morning. Wanting to share this experience with others, he opened the restaurant, Iso no Kaori.
Ms. Watanabe, who became a co-owner when she married her husband, is working hard, getting a cooking license, memorizing the names of fish, and so on. Recently, because many foreigners also visit the restaurant, she is studying English as well. Her goal this year: "I want to be able to welcome customers in a kimono." Since her grandmother is from Kyoto, she wants to share that side of Japan together with the delicious food to be found here on Yakushima.
It is said that Yakushima has a greater variety of fish than anywhere in Japan. Ms. Watanabe who has long enjoyed being out in nature, continues to scuba dive. And as an owner of a sushi restaurant, when a fish swims by, she now thinks, "That looks tasty!"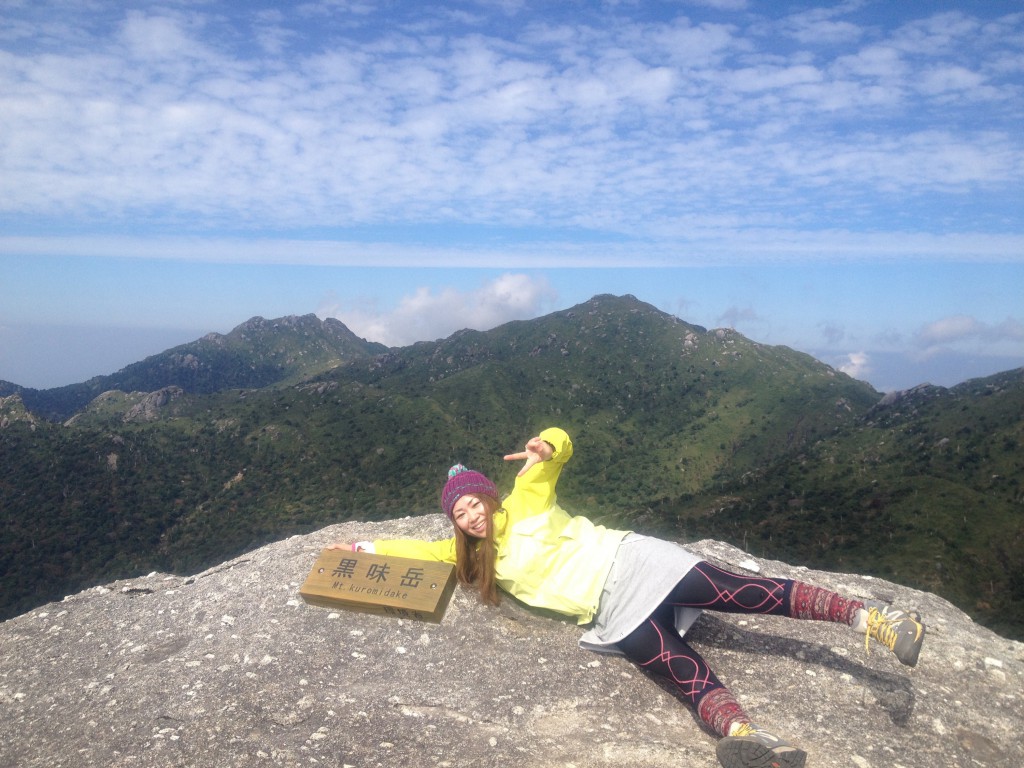 When she drives from her home in Hirauchi to the restaurant in Anbou, Ms. Watanabe enjoys the luxury of a deep blue sky and magnificent mountain scenery. And although the fish were tasty back in Miyazaki prefecture, she is forever surprised how good the fish are here in Yakushima, especially in the winter. So now she's thinking about ways to bring people to the island in winter, in the off season. Her work as a restaurant owner never ends.
A glass of shochu (a distilled liquor made with sweet potatoes) in hand, I fear I'll eat too much when Ms. Watanabe smiles and says "The fish are tasty again today!"