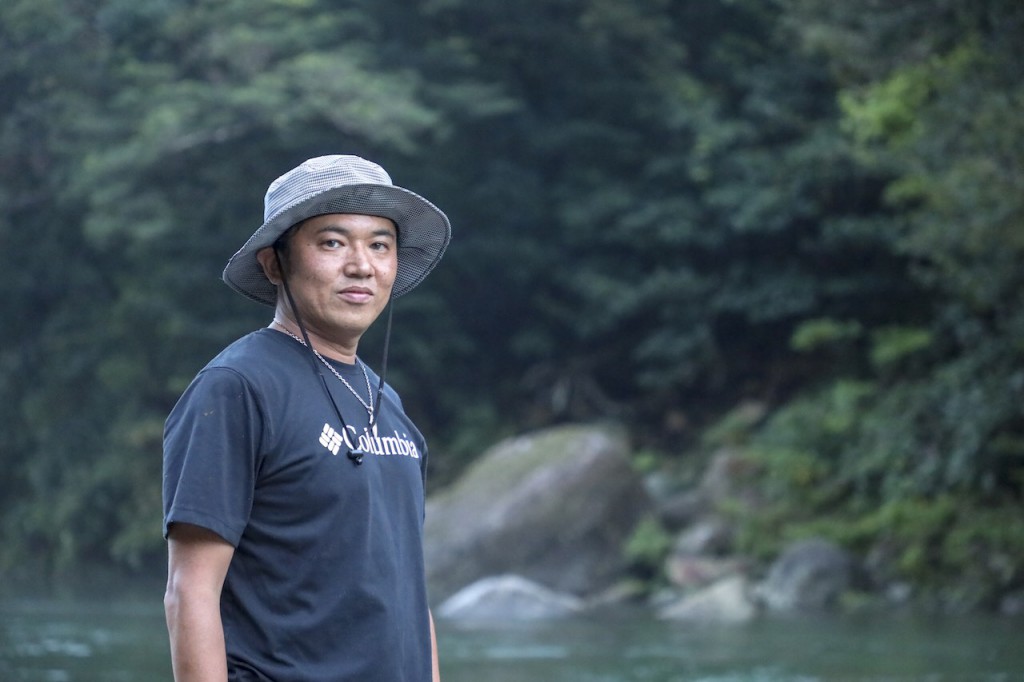 Yakushima has more than just mountains to offer!
If you only experience the mountains, you're missing a lot.
Yakushima Osampo Tour offers access to attractive ocean, river and village locations. Hiroki Tanaka, the company's president, is originally from the town of Miyanoura, the island's main entry point for boats and ferries. Hiroki-san worked in Tokyo after graduating from high school in Kagoshima city, but returned to Yakushima in 2011. Shortly after his return he was put in charge of developing eco tours of local villages as part of a government-sponsored effort to stimulate the island. When this assignment was over, Hiroki-san started his own business, making use of the skills and connections he had fostered.
Even as a kid, Hiroki-san couldn't stay still at home. And he remains a child at heart. Whenever he has time, he explores the island and when he finds a new road, he goes as far as it will take him. Hiroki-san's motto is "to find pleasure in the mundane."
About Yakushima Osampo Tours
Osampo Tour offers three main activities: exploring a village, walking in a forest, and entering water. The most popular tours are designed to meet the customer's specific needs. For these, Hiroki-san communicates by e-mail or phone to get a sense of the experiences the customer is looking for and designs a personalized tour for them accordingly. Activities that involve islanders – foraging for edible wild plants, making traditional sweet dumplings, creating something using the local Yakushima cedar – are popular and because they offer a direct exposure to local culture and interaction with the locals, tourists often come back a second and third time.
"I'm happy when people get excited about something that is ordinary for the islanders."
Hiroki-san is especially pleased to be doing this kind of work when he sees older people he has known since he was a child, enjoying a conversation with a tourist.


What tour does Hiroki-san recommend?
A recent favorite is the Photo Tour. This tour takes you to great natural viewpoints only known by the locals. It's ideal for photographers and nature lovers and a wonderful experience for hardcore Yakushima fans. At "Osampo Tour" on Instagram you can enjoy professional quality photographs taken by Hiroki-san. He is apparently learning to read natural signs – sun location, cloud movements, temperature and wind direction – to anticipate the best photo opportunity at any given time.
"All I really do is bring along customers to join me at play."
Participate in a customized Osampo adventure and you may just have to come back for more.
Next Yakushima
Miyanoura, Yakushima Township, Kumage District, Kagoshima
0997-42-0727
http://www.osampotour.com
https://www.facebook.com/osampotour/