Heading toward the ocean, walking on a road that runs adjacent to the Anbo River, I came upon a wood house that is the location of Café Smiley. I entered the café, following the soft light I could see within, and was immersed in the smell of cakes hot from the oven.


Sweet potato rolls, pudding, cheesecake, and chocolate. All of the items in the showcase were made by Yasuko Hidaka. She bakes cakes every day, in the kitchen, next to the café.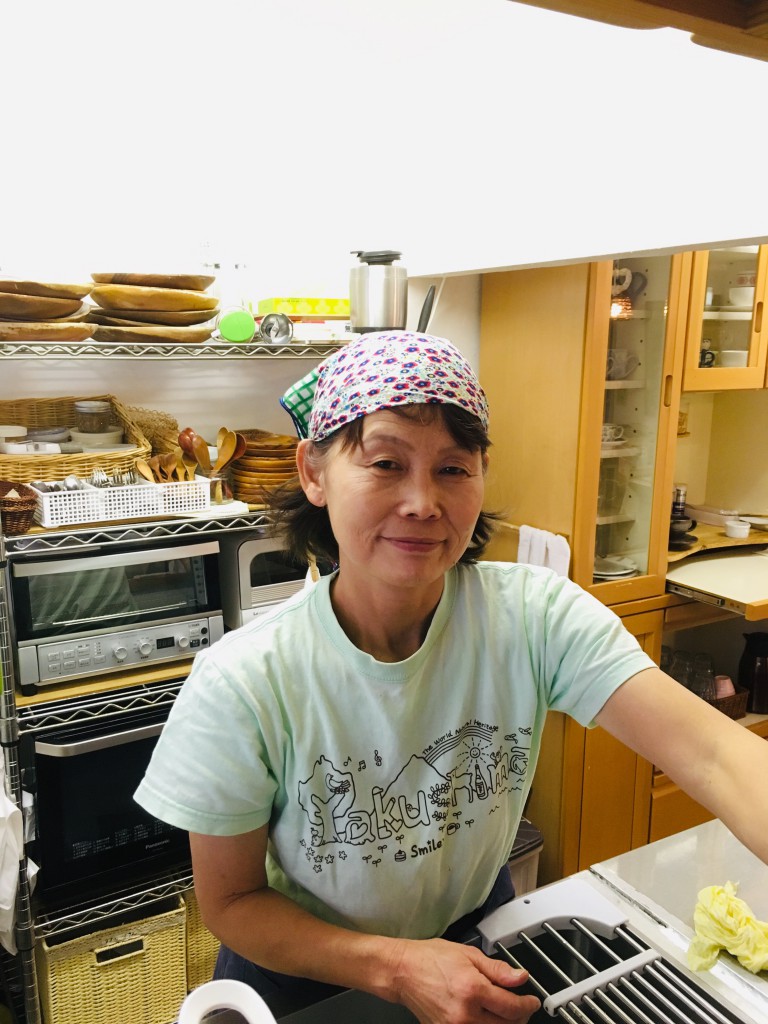 Yasuko was born and raised in this town. She was a housewife with 3 children before becoming the owner of this café. Smiling, she says, "I enjoyed making sweets for my kids."
When Yasuko saw the neighborhood kids heading to the city in their fine clothes on holidays, she had an inspiration. Why not open a shop where they could buy sweets with their allowance? Eighteen years have passed since she opened Café Smiley where islanders and tourists enjoy sandwiches, parfaits, herb and other teas grown locally, and, of course, cakes.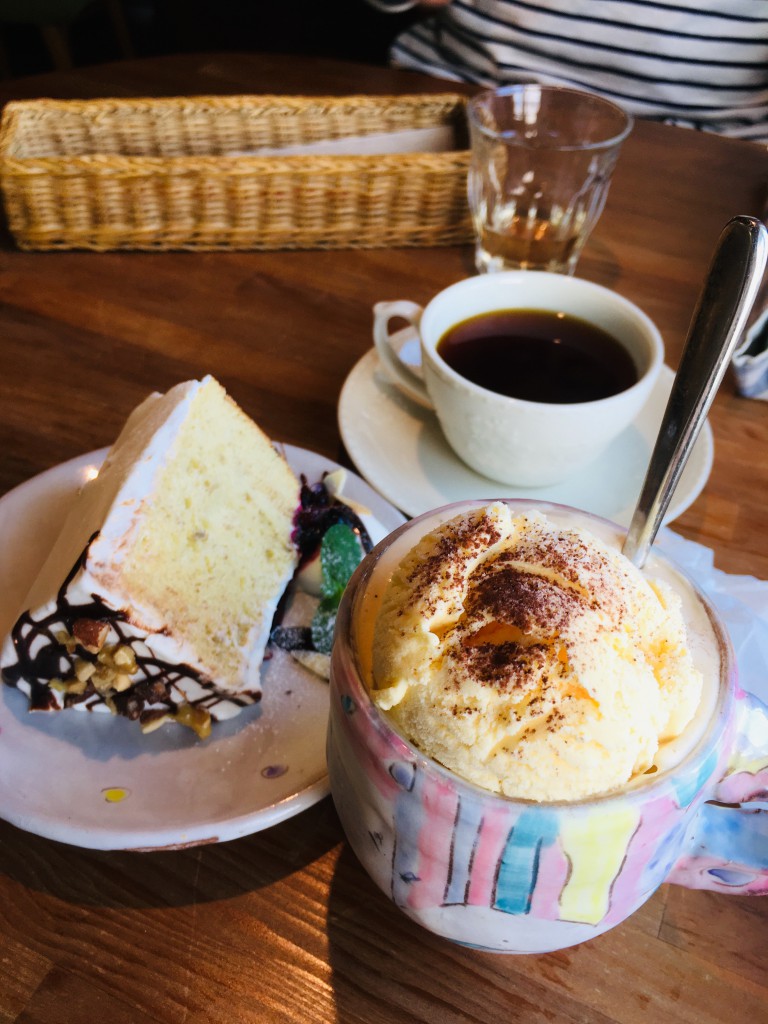 There are also baked goods and other items that can be purchased as souvenirs. Yasuko is particular about the ingredients, making use of beet sugar for her customers' good health, domestic wheat flower, and eggs from a special farm in Kumamoto. Communicating with the providers of these products is one of her many pleasures.
Yasuko told me the origin of the name "Smiley." "First, I didn't want to ever forget to smile, and second, I hoped the customers would smile while eating what I had made for them." She added, "As I had hoped, all my customers have wonderful smiles." "People gather in places that are warm and welcoming. I want people to feel good when they come here and that begins with my own smile."
The café's yellow flag flaps in a wind that blows in off the ocean.
Written by Sanpo-tei, Rei Ogata
Café Smiley
122-1 Anbo, Yakushima Township
Kumage District, Kagoshima Prefecture
Telephone: 0997-46-2853
Open: 11:00-18:00