Making use of seasonal flavors, Yakushima gelato is a masterpiece!
The showcase is full of colorful gelatos with flavors like "Island salt made in Nagata," "Yakushima Tea," "Dragon Fruit," and "Tankan Citrus." Permeating the gelato, these fresh local ingredients enjoy a cool home.
In Mugio, a village located on the south-eastern side of the island, there is an abundance of fruit the year round. "Yakushima Gelato Sora Umi (literally "Sky and Sea")" is located on the main road. Mr. Mouri, the owner, moved to Yakushima from Yokohama with his wife in 2013. He had been quite fond of Yakushima and in the course of visiting the island a number of times, he began to think about what he could do to make a living here. He decided to open a gelato shop as none existed on the island at that time.
These days the store is very popular among tourists and islanders alike and it is not uncommon to find a line of people in front of the gelato case, customers looking forward to partaking of more seasonal flavors.
"When I get another infusion of seasonal ingredients, I think about how to turn them into more tasty flavors." Mr. Mouri makes every effort to use food that is local to the island. And his repertoire is not limited to fruits and vegetables.


What is Yakushima cedar gelato?
Customers are often surprised to find "Yakushima cedar & lemon" gelato. This flavor is produced in collaboration with a local firm that uses Yakushima cedar trees to make cedar oil. When you take a bite, the subtle scent of cedar and the cool sensation of lemon combine to produce a uniquely local flavor. Needless to say, it is a customer favorite.
Mr. Mouri chose to relocate to Yakushima where he can enjoy the mountains and the ocean. "I wanted to live freely without being too busy or having too much leisure time." I took a seat on the terrace outside the gelato shop, a serving of gelato endowed with the essence of the island in my hand. It was a midsummer day and a blue sky as expansive as the ocean spread out before me.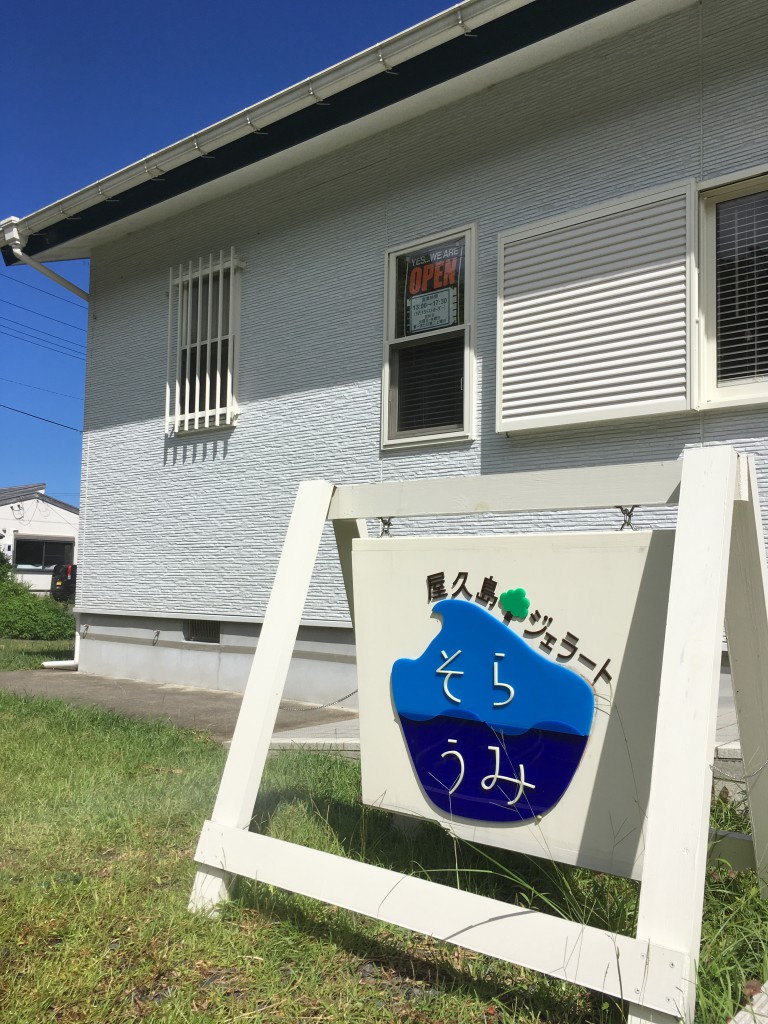 Yakushima Gelato Sora Umi
165-8 Mugio, Yakushima-cho
Kumage District, Kagoshima
TEL: 0997-47-2458