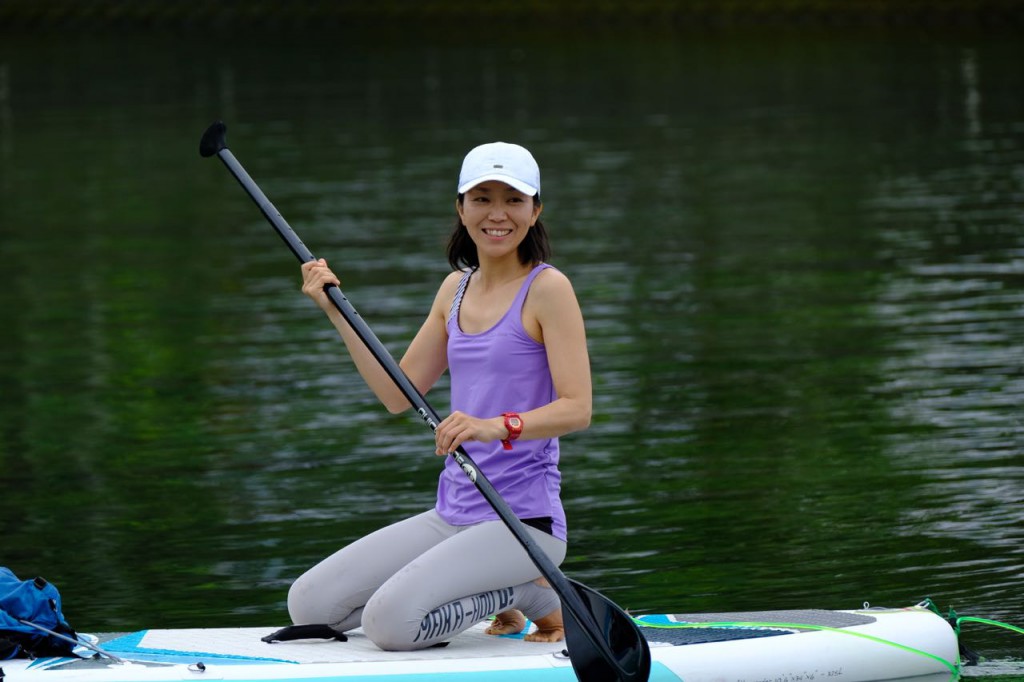 Heading up the Anbo River
Like Stuart Little or the thumb-sized hero "Issunboushi" of Japanese legend fame, Ms. Tomoko Kato rows upstream on the Anbo River. Tomoko-san is a SUP and yoga instructor.
She leads SUP and SUP yoga tours at GREEN MOUNT, a tour company she manages together with her husband.
SUP is an abbreviation for "Stand Up Paddleboard" whereby one stands on a highly buoyant surfboard and paddles. While it may seem easy, it requires a good sense of balance and has therefore become a popular water activity and a form of exercise.
Tomoko-san and her family moved to Yakushima from Chiba prefecture after the earthquake and tsunami disaster in Tohoku in March 2011. They were living along the coast at the time and were in serious danger from nuclear radiation and the tsunami. She says the experience made her think about what is truly important in life. "The experience drastically altered my perspective and made me realize that what people really need is nature, a connection to others and love." And so it was that together with their two small children, the Katos decided to move to this nature-rich island.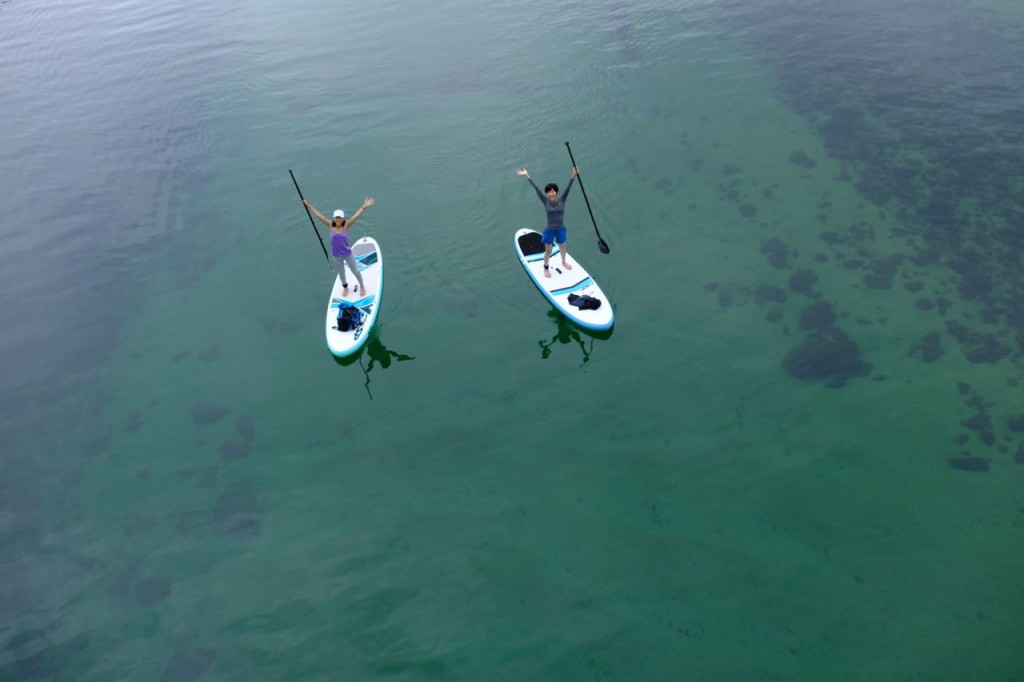 When they arrived on the island, Tomoko-san's husband worked for a local guide company for the first two years before starting his own company in 2013. Having worked for a surfboard manufacturer in the past, he wanted to promote SUP in addition to hiking and camping in the mountains. While SUP itself is fun, I was also drawn to the SUP yoga experience that Tomoko-san offers.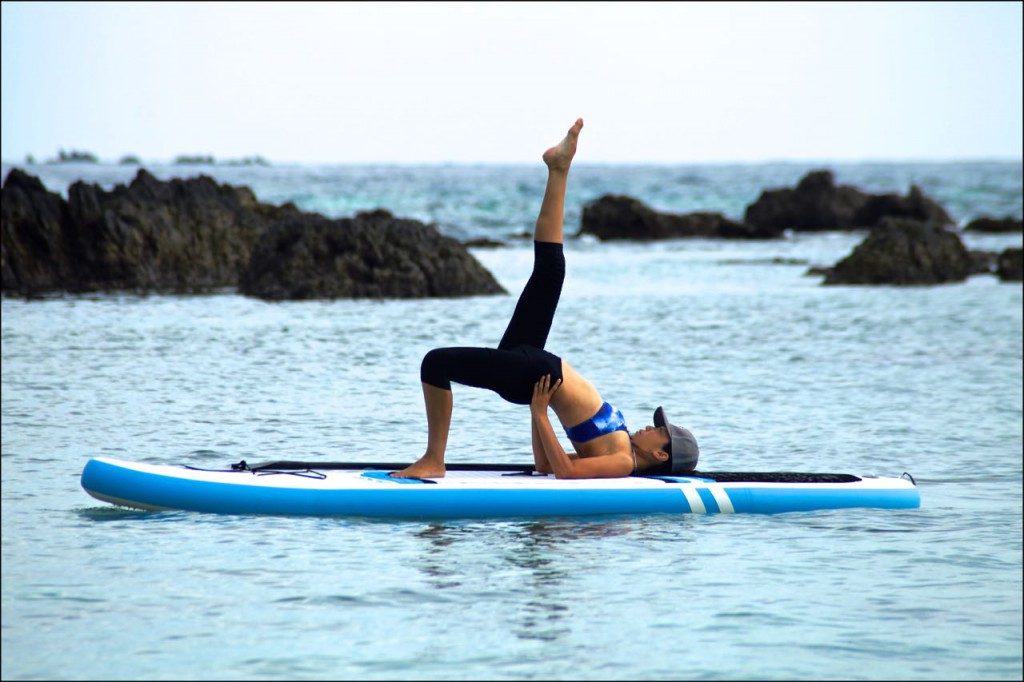 "While listening to the sounds of the water and the birds, I must also be highly aware of my own body. When I relax and my mind and body and become one with nature, I no longer need words or language." Tomoko-san tells me that the difficulty of keeping her balance out on the water, forces her to be all the more aware of her own center of gravity and this enables her to focus even more.
Tomoko-san leads a 2.5- hour SUP tour. In a quiet place, surrounded by nature, my body and soul submit to the soft surface of the water.
◆GREEN MOUNT
914-4 Hara, Yakushima Town
Kumage District, Kagoshima Prefecture
Telephone: 0997-47-2909